A Luxurious Design
For Every Room
Hot Products
Latest Products
Best Sellers
Featured Products
Handcrafted Lighting
For All Your Needs
PineCraft International is the top choice of retailers, hoteliers, and interior designers from more than 35 nations who trust us with their lighting needs.
Read about how all it started.
Testimonials
What our customers say
Finest quality customised lampshades!
I was looking for customised lampshade. PineCraft was extremely helpful in catering to my needs, the quality is far beyond my expectations. The shade has become treat for my eyes now!
Great quality. Best lampshade available online!
Great lampshade! It was exactly as shown in the picture. The size was perfect. Undoubtedly, nothing is available there like this online. Must buy to lighten up your living room!
Very pretty & attractive!
The lampshade is very pretty and attractive! It will add a new look to your room. It was very nicely packed. Go for it!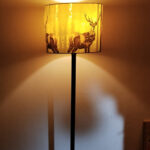 Gives great ambience!
Great quality. I have been looking for something like this for a while, it gives a great ambiance.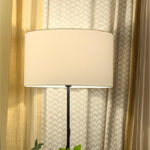 From Our Blog
The best of lighting all in one place
PineCraft International, a decorative lighting manufacturing company, won the award for their outstanding professional achievement and contribution to nation-building.